$34.22 – DC 12V 24V 36V to DC 5V 30A 150W Waterproof Car Power Supply Converter Regulator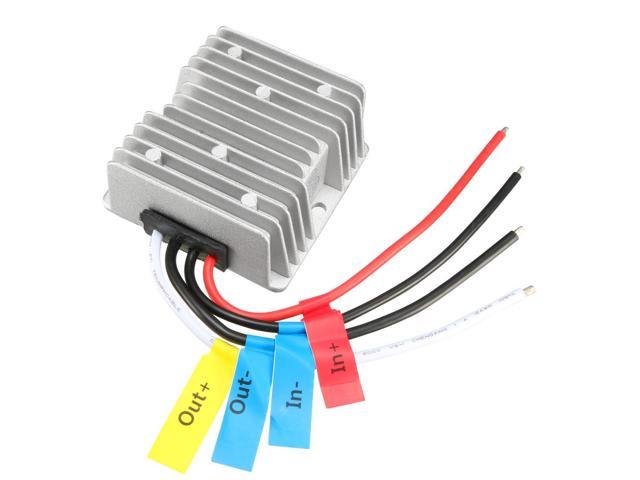 Our Water resistant Power Converter Regulator takes on synchronous voltage regulator innovation, fully import original parts, can convert unsteady voltage DC 12V/24V(8V-40V) to stable DC 5V 30A output.
-The import high heat conduction organic silica gel filling and sealing technology, and compatible with several automatic? protection function, overcurrent, short circuit, overtemperature, water-resistant, moistureproof, these?distinctive?characters make Our Power Supply Converter Regulator commonly used in car LED screen, GPS navigating, MP3, MP4, car DVD, hard disk player, stereo.
-Easy to install. Please customers feel free to use it.?
Features:
-Aluminium alloy shell with great heat conduction, water-resistant, or various other?extreme environment.
-IP67 Protection quality,?water-resistant, and anti-shock protection.
-More than 96% power conversion efficiency.
-Si-Fe Cores? magnetic loop, high-temperature resistance, and super stability.
DC 12V 24V 36V to DC 5V 30A 150W Waterproof Car Power Supply Converter Regulator