Keychron K8 Hot-swappable Wireless Bluetooth 5.1/Wired USB Mechanical Gaming Keyboard, Tenkeyless 87 Keys White LED Backlight Computer Keyboard – Newegg Canada
$128.99 – Keychron K8 Hot-swappable Wireless Bluetooth 5.1/Wired USB Mechanical Gaming Keyboard, Tenkeyless 87 Keys White LED Backlight Computer Keyboard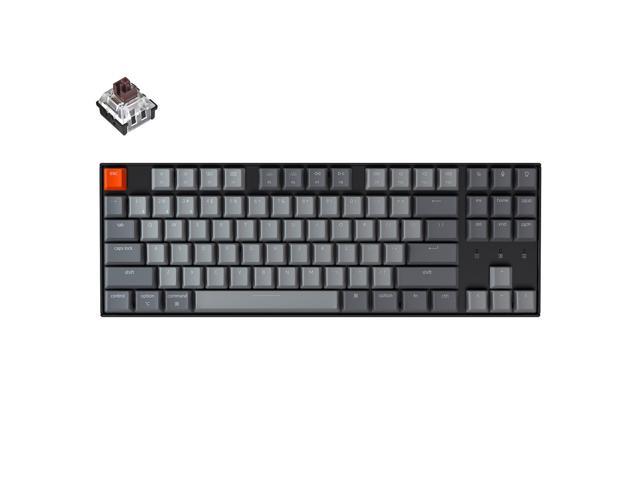 The Keychron K8 is a white backlit keyboardless hot swappable mechanical Bluetooth keyboard for Mac and Windows with Gateron switches. Customize your typing experience to maximize your productivity with the hot-swappable version of the K8, no soldering required.
With a unique Mac design and at the same time compatible with Windows, the Keychron K8 has all the important function and multimedia keys you need. Additional keys are included for Windows and Mac operating systems.
Connect up to 3 devices via Bluetooth and easily switch between them. With the wide and highly reliable compatibility of the Broadcom Bluetooth 5.1 chipset, the K8 is best suited for home, office, and light gaming use while connecting to your smartphone, laptop, and iPad. It also has a wired mode with a USB Type-C port.
The K8 gives you the freedom to personalize your writing experience without soldering. With the Gateron switch pre-installed, the brown switch offers unmatched tactile responsiveness with a durable 50 million keystroke life.
Keychron K8 Hot-swappable Wireless Bluetooth 5.1/Wired USB Mechanical Gaming Keyboard, Tenkeyless 87 Keys White LED Backlight Computer Keyboard.